Tempies
Mobile app for finding/hiring Tempies
Goals: creating the "Airbnb for temp jobs", creating pool of users, habit forming app, increasing session duration.
Target Audience: You're probably in your 20's, and your mobile phone's camera is always ON.
We build personas, built potential users scripts, sketched core screens with a potential solution, and tested functionality, to make the necessary changes in the flow. The result is a user friendly process in which one can easily find a job or hire a "tempie". Work done with: Ma'ayan Mor, Uri Zer Aviv, Osnat Perlman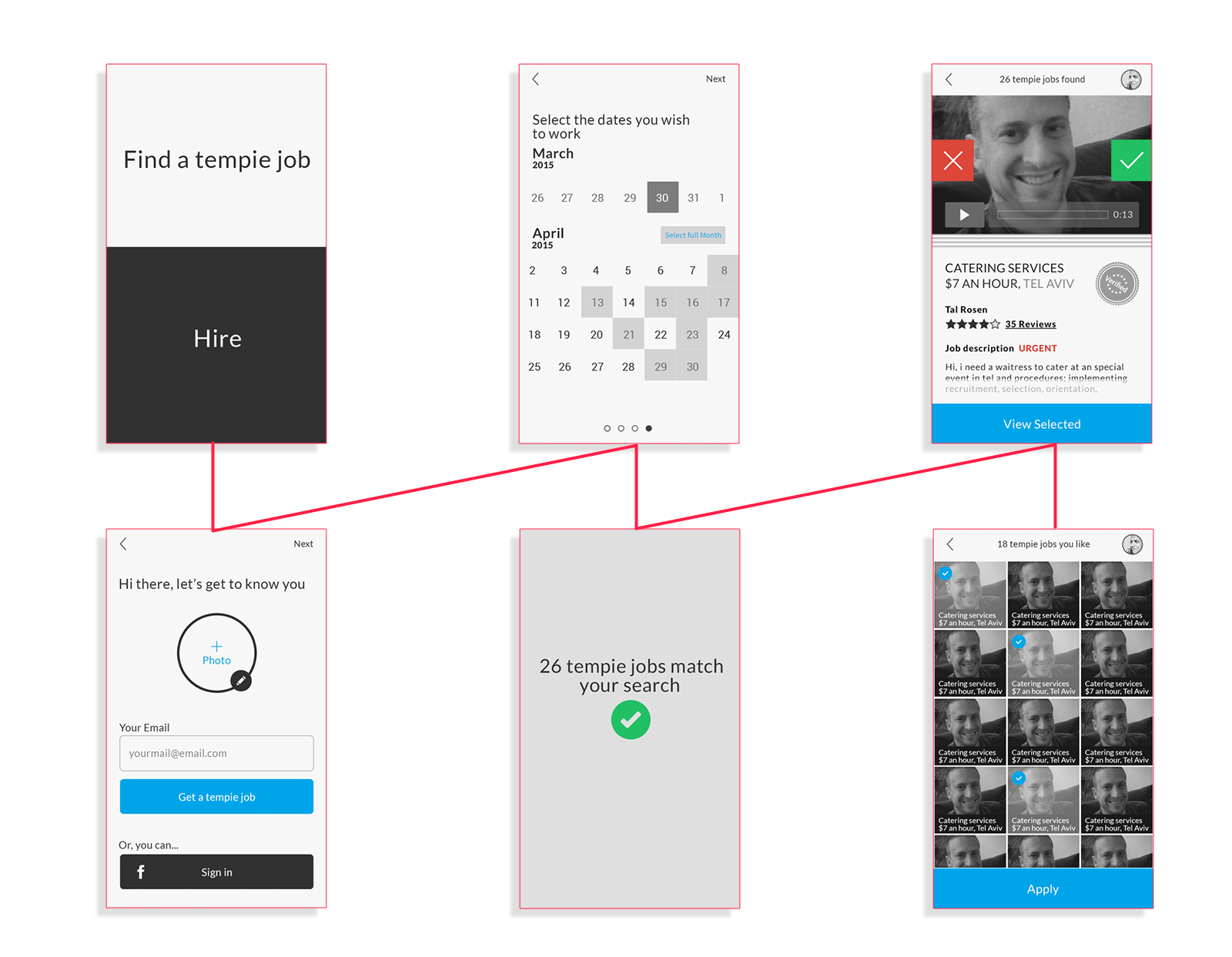 The Resumia
Web app for creating resumes
Goals: selling templates, creating product branding.
Target Audience: 20-35 yrs old who tend to change jobs and have a medium to high computer skills level.
Within 6 screens only, a user creates a resume, saves, and sends it. He can, of course access and change it at any time.